Cartilage Restoration
Cartilage Restoration
Brian Hall, 56, of Valparaiso, Indiana, is no stranger to knee pain. As a high school athlete, he had his first arthroscopic knee surgery at 14. "In those days, I was just happy to get back to playing sports," Hall explains.
As time went on, Hall's activities increased as he enjoyed life as a husband and father. He took up running, long bike rides, walks with his dog, and extreme hiking, which included five trips up and down the Grand Canyon.
But his knee pain persisted.
"Basically, my knee has hurt me since I was 14 years old," Hall says.
The knee pain eventually affected his work as an electrician, an occupation he has held for 30 years. It wasn't unusual to find bottles of Advil in his lunchbox so that he could continue to climb ladders and work in small spaces. Over time, he gained unwanted weight as he backed off his activities.
"Pain just wears you out," he explains. "It just makes everything more difficult."
Seeking the right specialist
Worried that his livelihood could be at stake, he sought advice from Adam Yanke, MD, PhD, a complex knee condition and cartilage specialist at Midwest Orthopaedics at Rush. Hall was convinced a total knee replacement was going to be the solution to his chronic pain.
After a careful exam and study of Hall's images, Dr. Yanke surprised Hall by recommending a cartilage transplant to the patella and an osteotomy. He explained that the knee is composed of three compartments: 1) the patellofemoral (kneecap); 2) medial (inner) and 3) lateral (outer) compartment. Of the three components of Hall's knee, just the patellofemoral compartment was affected by cartilage damage and the remaining two compartments were perfectly healthy. Furthermore, only one side of his patellofemoral joint was damaged. As opposed to a partial knee replacement, Dr. Yanke recommended a cartilage transplant that would retain more of Mr. Hall's native knee tissue and would result in a more normal feeling knee.
What is a cartilage transplant?
A cartilage transplant procedure is most commonly performed on younger patients with cartilage damage, as they are more likely to have more localized disease. For some patients, this procedure could be the only knee procedure they need to remain pain-free for a lifetime. This procedure also does not preclude patients from having knee replacement procedures in the future if needed.
Hall gave the green light to the cartilage transplant and underwent the surgery very successfully.
During the osteotomy phase of the procedure, a portion of Hall's tibia (shin bone) was cut to change the alignment and decrease pressure on the patella. During the cartilage transplant phase, new cartilage and bone were transplanted into the patella (called an osteochondral allograft) to perform a biologic resurfacing. This graft naturally integrates with the patient's own bone to eventually form a new cartilage surface to decrease pain and swelling.
Freedom from pain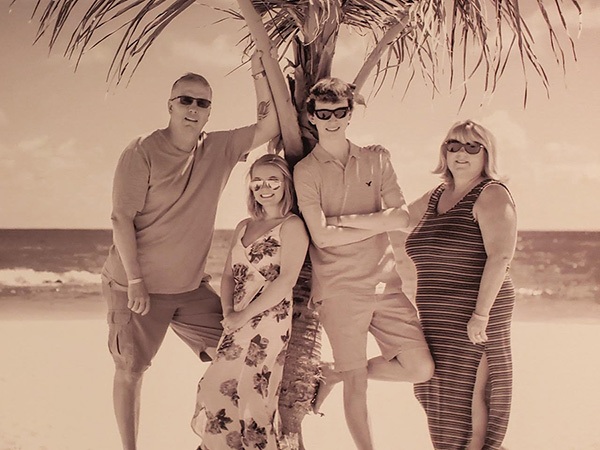 Within two weeks of surgery, Hall was out of pain for the first time since he could remember. As part of his prescribed rehabilitation, he went home with a piece of equipment that automatically bends and straightens a patient's knee (called a continuous passive motion—or CPM—machine). Within a couple of days, he was bending his knee on his own and no longer needed the machine.
"I was thrilled but not surprised that Mr. Hall did so well," explains Dr. Yanke. "He was the perfect candidate for this procedure and I knew he was very motivated. Understanding a lot about cartilage disease allowed me to help him choose the best treatment for him."
Today, Hall walks his four dogs an hour each day. He has been enjoying completing projects on his home and is planning to book his sixth hiking trip in the Grand Canyon.
Dear Dr. Yanke,
I wanted to send a proper thank you for the work you did on my knee. The joint works perfectly. I am able to take part in life in am way that I never was before; it's like a new life.
Recently, I trekked the Annapurna Circuit in Nepal. We climbed to one of the world's highest lakes at 16,000 feet and crossed one of the highest mountain passes, Thorung La, 17,750 feet. Of course someone else carried my heavy bag!
Thank you for giving me a new way to approach the world.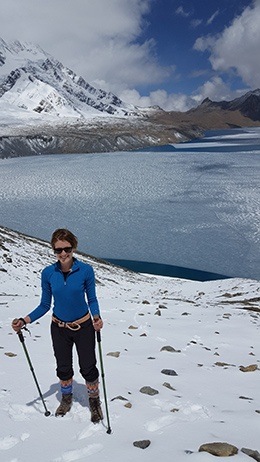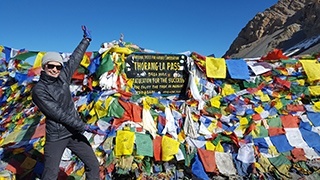 – Mary
Posted on November 2016
My left knee had been through a lot…meniscus & MCL damage, an ACL repair, torn cartilage and a Microfracture. Needless to say, it was recommended to me that I should hang up my soccer boots AND running shoes at the age of 30. A lifetime of playing competitive soccer and running two marathons had finally caught up to me. Walking hurt, running was unbearable, there was no way I would be able to keep my active lifestyle. That is when I was referred to Dr. Brian Cole. He wanted to perform a Medial Femoral Condyle Osteochondral Allograft Transplant. Being too young for a knee transplant, this was my best option. The rehab would be a long road, but once all was said and done I should be able to go back to my active lifestyle! So I decided to have the surgery. The staff was absolutely amazing! They called to check in on me a few times post-surgery. Any question I had, they responded within a few hours. Just amazing. They were very encouraging, throughout the first year of my recovery I was still a little discouraged. I was still experiencing some pain once I was released to full activity and was not confident yet. After speaking with Dr. Cole, he was extremely comforting. My range of mothing was great, strength was coming back, no swelling at all. Walked me through the process again and helped me regain hope that I would be back to my athletic self. I was just in for my two-year checkup and am proud to say that I am out running again, playing sand volleyball and successfully competing in CrossFit. 1000% happy with the outcome. Thank you Dr. Cole for bringing me back!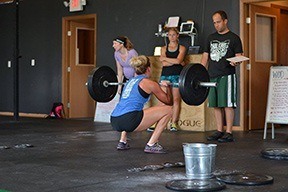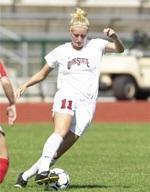 – Melissa M
Posted on March 2016
Hello, my name is Nate Edgington. In 2006 Dr. Cole performed an ACI – AMZ procedure on my right knee. Working for an orthopaedic company in Indiana gave me the luxury of knowing who some of the best surgeons were in the country, which I was why I selected Dr. Cole. From a surgical perspective, the procedure went very well; but, for me personally the outcome was initially more challenging than I had hoped. For approximately 8 years I stopped running because the knee was painful when I tried to run. However, it's only been in the last few years I've realized how much more control I have over my outcome, pain, and what I am able to do.
In the last two years I've made some pretty dramatic lifestyle changes. I began seeing a trainer and educating myself on what I could do improve my situation. This included changing my diet to include more natural foods and low inflammation foods, stretching, Icing/Elevating/& Compressing post workout, strengthening the muscles around the joint, changing my running form, and educating myself on others ways I could get better.
This transformation has led to me completing two half ironman events (1.2 mile swim, 56 mile bike, and 13.1 mile run) over the last two years, something I never thought I would do. I'm very thankful for Dr. Cole and his surgical team for providing me the outcomes they did. I just wish I would have spent more time initially listening and educating myself on how I could get better earlier.

– Nate Edgington
Posted on September 2015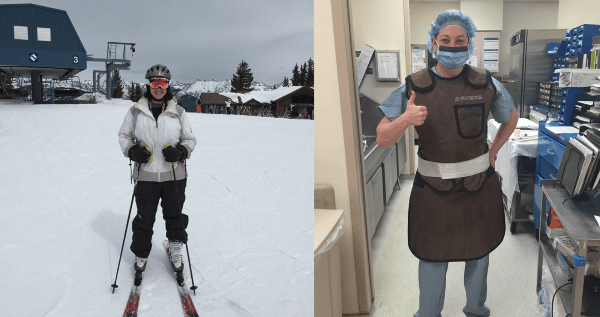 Surgeons and clinicians truly are our partners in ensuring donated tissue is able to help patients heal. Our commitment to maximizing the possibilities of tissue is echoed in their tireless work to help recipients get back to an active lifestyle. We have had a long relationship with a surgical resident who has a unique perspective on allograft use because of her firsthand experience with donated tissue.
Rachel was a soccer player at the University of Illinois (my alma mater) when she began to experience knee pain. After several arthroscopic procedures, she met with Dr. Brian Cole at Rush University Medical Center. Dr. Cole told Rachel she was a candidate for a meniscus transplant. Because donor meniscus tissue is matched based on the size of the recipient, Rachel was placed on a waiting list. Though she always had an interest in the medical field, being a patient sparked her passion even more. Three weeks before beginning medical school, Rachel got her match, her surgery and her return to an active lifestyle.
In May of 2010, at the age of 39, I had my third knee surgery, the DeNovo NT procedure performed by Dr. Cole and his team, which was a cartilage transplant from a donor. I decided to have the surgery because after two prior surgeries (micro-fracture and a clean-up of scar tissue), I was still not able to reclaim the active life I had had before my initial knee surgery in 2007. Dr. Cole's whole focus is helping to keep a person active which is exactly what I was looking for. Prior to my initial surgery, I was quite active running, hiking and biking. The relief from my first two surgeries was an improvement but it did not last and therefore, I was never able to truly resume a fully active life without restrictions.
I am now almost five years out from my surgery with Dr. Cole and I can honestly say that I am fully back to an active lifestyle including running (two half marathons this past year), long distance biking, skiing and most recently, I climbed Mount Kilimanjaro (19,341 feet). While the climb was challenging, it was the altitude and the terrain rather than my knee that were most challenging. During the nine days of climbing and most importantly, the summit day which consisted of ten hours climbing up and two and a half hours hiking down, my knee held up amazingly well even in muddy and slippery conditions.
I had gotten used to a certain amount of knee pain on a regular basis prior to the DeNovo surgery, but no longer feel that type of pain on a daily basis. More importantly, I have no restrictions on my activity after this surgery. I am sure that I will have some knee issues in the future as I continue to age but this surgery allows me to engage and participate in the activities I enjoy without concern for the impact on my knee or potential limitations. In my mind, this is well worth the time for the surgery and recuperation. I would recommend this procedure to any person looking to continue to live an active life!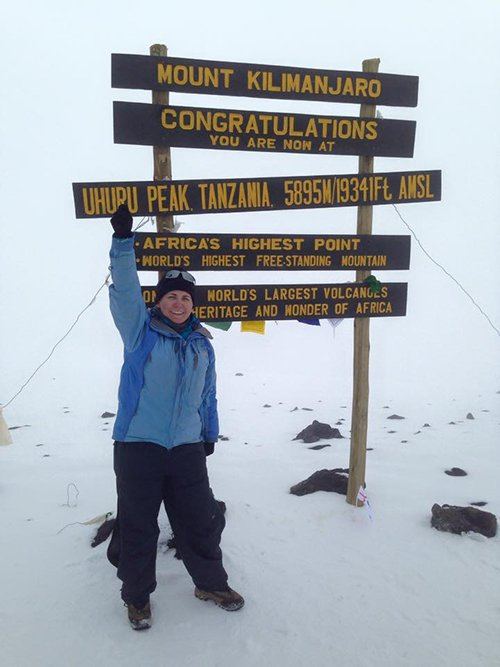 When I met Dr. Cole, I was desperately looking for a solution for the pain in my knee. I was a former four-sport athlete in high school and played college basketball at BYU. My junior year, my team played Tennessee in the Sweet Sixteen of the NCAA Tournament. At the time, I had no idea it would be the last basketball game I ever played. After my fourth knee surgery and weeks of physical therapy, doctors told me I had severe arthritis and would not be able to play my senior season. I was 20 years old.
I spent my twenties trying to repair the damage I'd done. Everything I did was low impact; biking, walking, swimming, etc. But as much as I tried to protect my knee it still hurt. A year after my seventh knee surgery, I was in so much pain it was difficult to perform daily tasks like stairs or carrying my baby. I was so frustrated that I decided I wanted a knee replacement. My surgeon told me that at 31 years old he couldn't recommend a replacement. He had read about meniscal transplants and osteochondral allografts and he thought that might be a solution for me. He referred me to Dr. Cole.
Going to Dr. Cole was the best decision I could have made. The process was difficult. The travel, surgeries, recovery and rehab were extremely challenging. But the results have been more than I ever expected. I am one year post-op and my knee feels better than it's felt since I was 19 years old. I am able to work out at a high level including jumping, squatting, and lateral movement- all which were impossible before surgery. But the most significant change has been the improvement that has come to my daily life. I'll be doing things like pushing a shopping cart, walking up stairs, getting in or out of cars and realize, "THIS DOESN'T HURT!"
I'm so excited that I can do things like pushing myself in workouts, water skiing, hiking, dancing, chasing my girls and giving them piggy back rides. It's these small things that make my life full and bring me so much joy. The constant pain is gone and I know that every hard thing I did to get to this point has been worth it. I'm so grateful to Dr. Cole and his team for the new life I've been given.
By age 18, Annie Hendricks' knee was operated on eight different times, and it still wasn't getting any better.
Hendricks first injured cartilage in her knee at age 8. She then developed a staph infection, leading to seven more operations over the next 10 years to repair the damage.
"Eventually all my cartilage in a couple of spots was gone because of the other surgeries," Hendricks said. "It was bone-on-bone."
Hendricks wasn't able to walk up stairs or ride a bike without pain by the time she came to see Dr. Brian Cole at Midwest Orthopaedics at Rush. Cole, who was recommended to Hendricks by former Denver Broncos team physician Ted Schlagel, is well-known for his research with Rush University Medical Center on cartilage transplantation. After examining Hendricks, he thought she was an excellent candidate for a donor allograft (using tissue from a cadaver) procedure on her knee.
"He really changed my life and made everything better," Hendricks said.
About a year after the surgery, Hendricks, now 19, is able to take stairs and ride a bike without pain. She is now working toward a goal she would not have been able to achieve before coming to Midwest Orthopaedics at Rush. "I am becoming a volunteer firefighter and can do every physical task I need to do for it," she said. "There are so many things I'm doing now that I never even thought about doing before."
– Annie Hendricks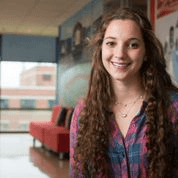 In the fall of 2007, I injured my knee training for my second marathon. As a runner, I was accustomed to icing, slapping a knee brace on and running through the pain. It would take me more than a year and training through two more marathons to finally visit a doctor. Despite the doctor's efforts, three surgeries and a year and a half of physical therapy, my knee pain not only remained, it increased.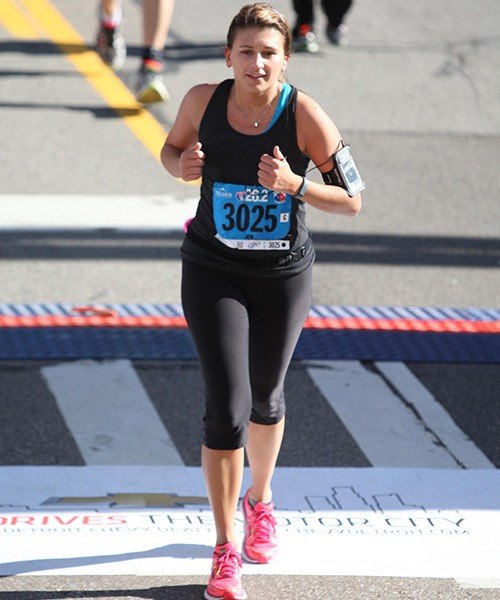 Struggling with my knee issues for more than three years, I felt beaten down both physically and emotionally. Running was my outlet and my sanity, and suddenly that was taken away from me. My goal of returning to running eventually changed to just simply wanting to walk down a flight of stairs, kneel at church, walk my dog, or even to go even one day without excruciating pain radiating from my knee.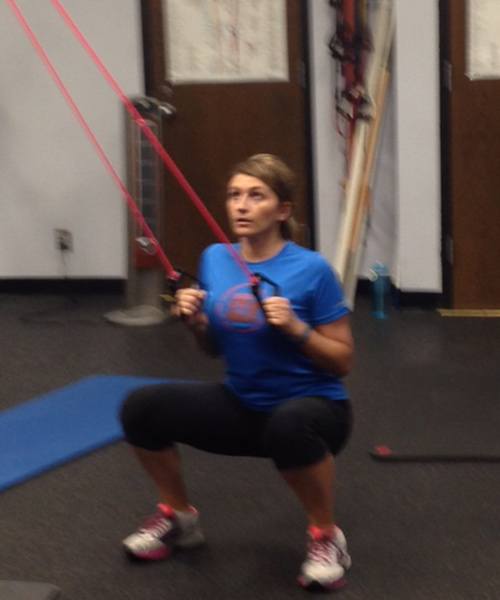 In early 2011, I was sent to Chicago to meet with yet a fourth orthopedic surgeon. With one quick look at the stack of MRI's I walked in with, Dr. Cole was quick to assess that I was a candidate for a meniscus transplant. I was told I would be placed on the donor wait-list for a new meniscus and four months later, I was matched and received the transplant.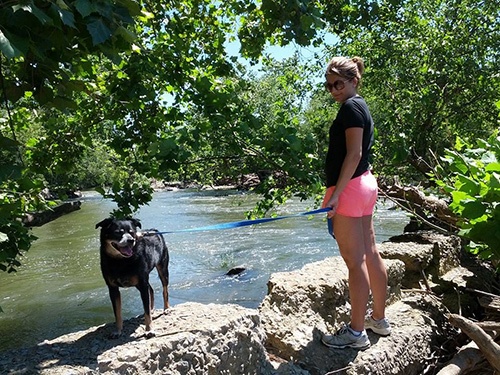 I truly believe the success of any medical procedure depends on your support system, and this includes all of the medical professionals involved. I could not have asked for a better facility, doctor and medical team. At times, the recovery process seemed like it would never end but with some patience and constant reassurance from Dr. Cole and his team, I started to slowly see progress. Things that I hadn't been able to do in years (walk without pain) were suddenly possible.
Shortly after surgery I set a goal of running one final marathon. The reason behind this goal was two-fold: it gave me something to strive for physically but most importantly; it gave me a meaningful way to honor the individual whose meniscus I received during the transplant. On October 19th, 2014 I completed my fourth and final marathon and sent the finishers medal to the family of the person whose meniscus I have.
There are truly no words to describe how appreciative I am for the opportunities I've been given with my new meniscus. Had I known at the beginning of this journey what I know now, I would have skipped the three years of chronic pain, failed surgeries and frustrating physical therapy and gone straight to Dr. Cole for the transplant.
JEN

The Story Of A Young Man Gone Too Soon And A Grateful Recipient's Football Dreams
Michael Collins' life was tragically cut short, but he continues to make a difference in the lives of others after donating his organs. His mother, Kelly Collins, still remembers the day Michael announced he had signed up as a donor. "A letter arrived from the secretary of state," she says. "That day Michael was breezing in and out of the house doing something and I said, 'Hey, you signed up to become a donor?' And he yelled back, 'Yep!' I said, 'Do you know what that means?' 'Yep!' And out the door he went. He didn't ask permission or our opinion. Signing up was the right thing to do, so he did it. That was Michael."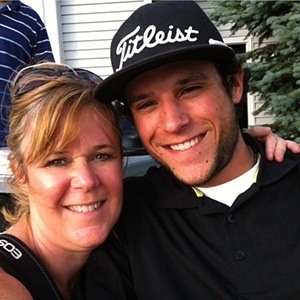 On March 29, The Car Carrying Michael And Two Classmates Was Struck At An Intersection By A Drunken Driver Who Had Run A Red Light Traveling More Than 100 Mph. After Four Days In The Icu And Two Brain Surgeries, When Michael's Fate Had Become Imminent, His Family Agreed To Honor The Pledge He Made On His 18Th Birthday To Become An Organ And Tissue Donor-Allowing Surgeons Time To Recover Enough Of His Organs And Tissue To Save Or Improve The Lives Of As Many As 200 Recipients.
"Michael Was The Ultimate Athlete From The Time He Was Born," Kelly Continues. "To Think That It Has Now Come Full Circle, That His Cartilage And Bone And Tissue Could Live On And Benefit Other Athletes In This Higher Way, Well, I Looked Down At The List Of Possible Donations They Gave Me And Just Kept Saying 'Yes, Yes, Yes, Yes.'"
Travis Schertz'S Lasting Connection
Travis didn't even make it out of the parking lot before his mangled right knee began to throb, again. By June 2013, Schertz, a speedy 6-foot-2, 205-pound sophomore wide-out at Minnesota State, had endured seven tedious, tortuous months of rehab following his fourth — and, he was assured, final — knee surgery. When he first arrived on campus, Schertz had dreams of fine tuning his power-forward explosiveness and following former Minnesota State receiver Adam Thielen to the NFL. Chronic cartilage problems, however, had left bone grinding against bone in his knee. Every time he used his leg, it shot white-hot, throbbing jolts of pain through his body, as if he had bitten his tongue.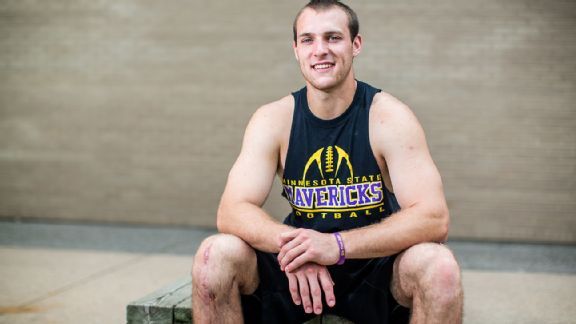 Travis spent the next month researching alternative, advanced and cutting-edge orthopedic solutions. A pattern emerged. Every hit seemed to include the name of the same doctor: Chicago's Brian Cole, the team physician for the Bulls and the White Sox and a pioneer in meniscal and cartilage transplants. Twenty years ago, doctors would have cleaned out Schertz's knee, helped him manage his pain and sentenced him to a life on the La-Z-Boy.
Now, using tissue from donors like Michael Collins, Dr. Cole performs 50 meniscal transplants a year and has helped more than 50 elite pro and college athletes return to the field. "In many cases, this tissue is every bit as life-saving as an organ," Cole says. "I have patients call, crying, in pain, angry, depressed, immobile, and in a hurry for surgery. But I have to remind them to keep perspective: Someone has to die before you can get your new knee."
Schertz waited five months for a young donor with the same weight and bone measurements. On Nov. 20, 2013, he was on Cole's operating table at Rush University Medical Center in Chicago for the five-hour surgery to realign his tibia and replace his meniscus and cartilage.
By June, Schertz was running on an anti-gravity treadmill at 80 percent of his weight. He returned to campus in the fall and hopes to rejoin the Division II No. 1-ranked Minnesota State team next year. A registered donor himself, Schertz wants the family of Michael Collins and his own set of donors to know that the end of his chronic suffering and the continuation of his football dreams have been nothing short of life-saving.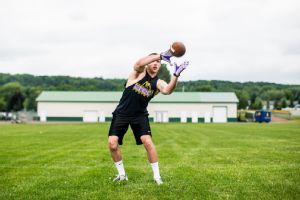 "Not a day or a moment goes by that I don't stop in my tracks and think about the sacrifices and losses someone else had to go through so that I could fix my knee," says Schertz, who wept at his keyboard while composing thank-you letters to his own donors' families. "What can I do or say to that family to justify the fact that I still get to run and play and be healthy and active and pursue my football dreams at the expense of their son?"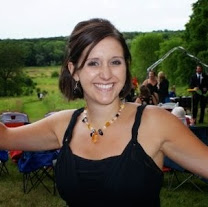 I'm 28 and live in Madison with my husband Jason and our dog Jack who happens to be the star of the video. I had a bucket handle tear when I was 13 and have struggled with pain and stability since then. In total I've had 6 surgeries. The meniscal transplant was 6 months before our wedding so my major goal was to talk down the aisle to my husband without pain. We made it but it was rough! We honeymooned in Hawaii and were able to have an active and awesome honeymoon.
My life has changed so much in the last two years. I'm never going to pretend like I'm normal or that I don't still have restrictions, but I have more strength and stability than I've had in years and feel comfortable in my own skin.
I would be lying if I said I wasn't a basket case since my journey with Dr. Cole started. Everyone made me feel so comfortable. They answered and continue to answer all of my annoying questions and worries about the scar size, the recovery and what happens now. I'm not from Chicago so I am constantly relying on email and pictures to tell my story and I am always so impressed with how quickly everyone gets back to me.
This month I made a little video for my team that I thought I would share.
– Jess Stansell
Read more at mynewmeniscus.blogspot.com
If it wasn't for Dr. Cole and his fabulous team – Kyle, Natalie and Mukesh, I would not be where I am today. I am PAIN FREE and able to exercise, play volleyball, softball, tennis, spin classes and even CrossFit. I thought I would never be able to play sports again.
Growing up a "TomBoy" in my neighborhood of all boys, I learned to play football, basketball, softball, volleyball, horseshoes etc. During high school, I was on the school teams – tennis, volleyball, basketball, softball, badminton and track and field where I ran the 100 and the 400 relay. I knew the ins and outs of the games and I never had any knee issues.
It wasn't until I played on an extracurricular men's and women's softball team. I was pushed by the 3rd baseman while running to 3rd. I had pain for seven long years, saw three different doctors, and had three meniscus surgeries before seeing Rush's team of doctors. I heard that the Rush doctors were the physicians for some of Chicago's pro sports teams. If they can't fix me no one can.
I underwent cortisone shots, bracing, physical therapy, and even microfracture surgery, but to no avail.
Dr. Cole was on the precipice of clinical trials for a neo-cartilage transplant and I became one of his four patients with only 16 patients across the US. I'll never forget the neo-cartilage surgery date May 30, 2007 because it was a miracle for me. I regained use of my dominant knee and leg again!!!! I am finally able to do everything I want to do, no matter what sport it is.
I can't thank the doctors and their teams enough for their dedication and resourcefulness for fixing my knee and giving me back by life to continue my passion of being active again and playing sports competitively.
In the spring of 2012, I had an MRI for a pulled ITB/hamstring injury and it was discovered I had stage 3/4 left knee OCD (osteochondritis dissecans), but I was asymptomatic. I took a break from playing soccer for about six weeks and went to physical therapy (PT) for my ITB/hamstring injury. I resumed playing soccer in the summer of 2012 and felt good, but as the 2012 fall season started I noticed some changes in my left knee. I did not have any pain or swelling, but I was having difficulty going upstairs, completing one-legged squats and I had limited range of motion. My knee would also lock from time to time and I felt like something was stuck in my knee. I had an overall feeling of instability in my knee and I became less comfortable cutting and pivoting. These symptoms were affecting my gait and I could no longer run or compete with explosiveness. Despite stretching before and after games, my knee continued to feel tight and stiff. In December, I took another break and went back for more PT. After completing PT, I began training for my high school season in February 2013 and was feeling better but not perfect. Following a high school game in April, I came off the field with a swollen knee and I was in a lot of pain. Surgery was scheduled to correct the OCD on April 30, 2013.
I started feeling very good about 4 weeks post-op. I completed about 20 PT sessions and went back to playing soccer at about 80% of my potential at the end of July. By August I felt 100%. Since surgery, I no longer have any pain, swelling or stiffness in my left knee. I have full range of motion; I can cut and pivot easily, complete one-legged squats and have no problem with stairs. My speed is back and my left knee feels stable. I play soccer about 7-8 hours a week and travel to play in elite tournaments around the country where I start every game. I am back scoring goals and I feel amazing! I am grateful for the surgery that helped fix my knee because I am now back and doing what I love!
Thank you again for all your great care!
– Kelly Maday #14
My name is Hayley Bordui. Going into my junior year of high school basketball, I was being recruited by multiple division one schools. In the preseason, I had a sudden knee injury. Having my future in basketball be put in jeopardy was a little bit discouraging at times. However, there was no question that Dr. Cole was the man I'd go to for the right treatment that would give me the best shot of being the same player I was before the injury. Not knowing what procedure was going to be done, I trusted in Dr. Cole to make the right game-time decision, and he did. Dr. Cole performed micro fracture surgery and a meniscus repair on me on November 29.
It was a bitter pill to swallow knowing that I would have to miss my whole high school season and the majority of the spring AAU season (the most important for college recruiting). As discouraging as it may have been at times, Dr. Cole, his staff, and physical therapists made outstanding decisions during my recovery process. As the months passed by, my knee got stronger along with my motivation. I returned to my AAU team in May, and my first tournament back happened to be for the state championship for high school girls in Indiana. Fittingly, my team won the state championship, and I got to be a part of it as a player rather than someone on an injured list. I continued to get back to my pre-injury level, and ended up competing at the highest level of girl's high school basketball in the country, the AAU National Championships in Orlando, Florida. My team placed in the top 16 nationally, and colleges began to recruit me again.
Dr. Cole did an amazing job. My knee feels great, and I am now athletically at the highest level I have ever been at. The whole experience made me a physically and mentally stronger person. It was amazing how all the hard work paid off for me in the form of a state championship!
Dr. Cole, thank you for the work you did on me and for making the treatment decisions you did. I would not be the person or athlete I am today without that experience and the support of you and your staff at Rush. Looking back a year later, it was the best decision that I could have made for myself to trust in your instincts!
Thank you!!
– Hayley Bordui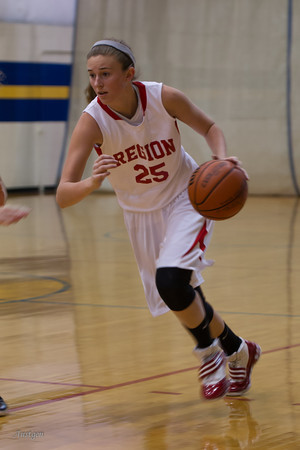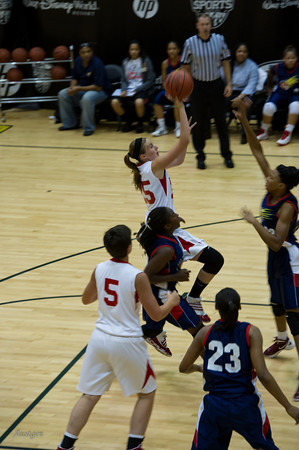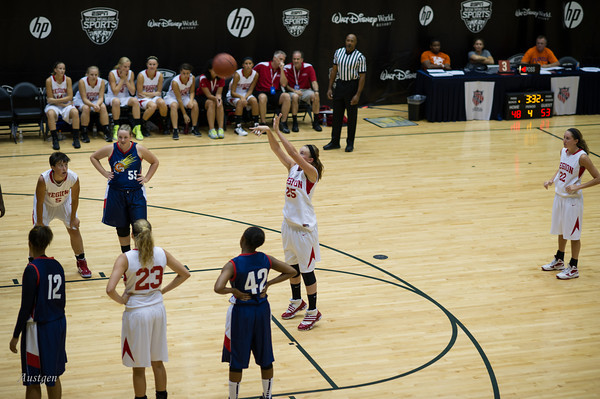 On October 15, 2011, I participated in my very first Spartan Race, the Midwest Sprint. I've been participating in sports for as long as I can remember and I've had some experience running a few obstacle course races before, so I thought I was prepared for this race. About a mile in I knew I was in for one of the most difficult races I have ever done. It was 4.5 miles of gnarly terrain plus obstacles that included 8ft wall climbs, 40lb sand bag carries, mud crawls, and fire jumping. When I crossed that finished line completely exhausted, I was hooked. I couldn't wait to do my next Spartan Race. Unfortunately the reality of my situation hit me like the sand bag I had carried as my right knee pain was just too much for me to consider doing yet another Spartan Race.
Three days later, Dr. Cole performed my scheduled right knee microfracture. I woke up in the recovery room and remember hearing that there was not 1 articular cartilage defect in my knee but 2 and microfracture was done at both sites. It wasn't exactly what I wanted to hear, but my faith was in Dr. Cole and his staff. I knew I was in good hands and the only thing I could do was move forward.
The first few months post surgery were tough, not so much physically, but more mentally. I spent my life being active and having to slow my activities to an almost literal crawl was hard. I'm sure I drove Dr. Cole and his P.A.s Kyle & Natalie nuts with all my questions and e-mails. But I will tell you, every question I had, and every e-mail I sent was answered in record time. I can't say enough about how much that meant to me and my recovery. I can't thank them all enough for being 'available' and taking time to show that they really do care.
I put in a lot of time and hard work, dedicating myself to getting back to where I was before my injury, if not better. Throughout the entire year long process, there was always one thing in the back of my mind – would I be able to do another Spartan Race again? There were times that I seriously questioned if I would even be able to run again, much less participate in an obstacle course race. If it wasn't for the support and encouragement from everyone in Dr. Cole's office, I'm not sure I would have been able to deal with the whole recovery/rehabilitation process.
I'm happy to say that on October 11th I was finally given a clean bill of health and told I could move forward with my normal activities. The only thing that was on my mind was participating in the next Spartan Race, the Midwest Super. So on October 27th, I laced up my shoes, joined my friends at the starting line and raced with nothing but my heart. I finished the 8 to 9 mile course in just over 3 hours. Three weeks later, I found myself at the starting line at another Spartan Race. This time it was at the first ever Fenway Spartan Race Time Trials inside of historic Fenway Park in Boston. This once in a lifetime opportunity allowed me to climb a cargo net along the Green Monster, carry a 70lb sandbag throughout the outfield bleachers, do burpees on the warning track in center field, and do box jumps in the Red Sox dugout.
It really is amazing how much difference a year can make. I have already started training for my next race season which currently includes 7 obstacle course races.
None of this would have been possible if it wasn't for Dr. Cole, his staff, and everyone at Midwest Orthopaedics at Rush. While dealing with injuries and surgery is never something anyone wants to have to go through, it does happen, and I would never trust my care with anyone else.
Thank you for EVERYTHING!
— Missy Morris
Here are a few of my images from the Midwest Super Spartan Race and the Fenway Spartan Race.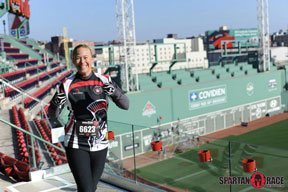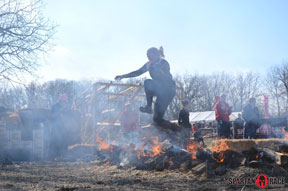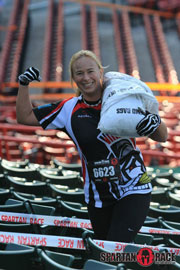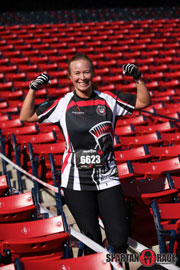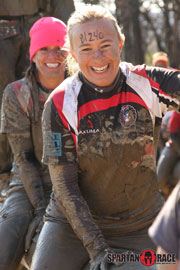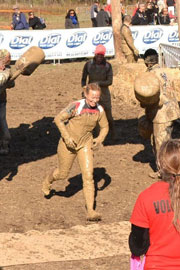 If you are looking for some information on Obstacle Course Racing, here are some good sites. but I warn you, once you do 1 event you will be hooked:
There are various other well-known Obstacle Course Races that are held in the Chicago area too including: Warrior Dash, Tough Mudder, Gladiator Assault Challenge, Down & Dirty, Hero Rush, GoRuck, SERE, and a few others.
I just wanted to write to you, Natalie, and the rest of your staff and say a huge THANK YOU for everything you did for me with my knee surgery in January! After several months of physical therapy after you repaired my torn meniscus, I am feeling great! I am able to run again comfortably with NO pain!
I actually was able to run the Chicago Marathon on October 7th and this is 100% due to the amazing work and skill of you and your team. I was a lot slower runner this year as I need to get back in shape still, but to be able to run without pain is a dream come true for me! Just to cross the finish line felt amazing. You and your staff are amazing people and I am so grateful to have found you all.
From the bottom of my heart, thank you!! I hope all is well with everyone!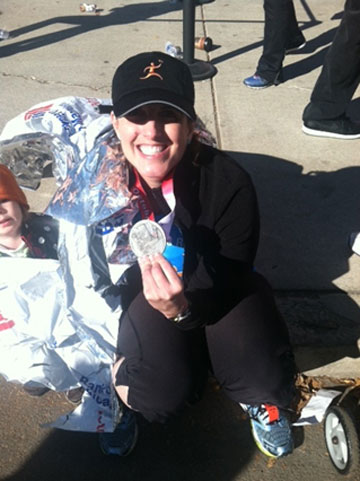 My photo taken right after I finished the 2012 Chicago Marathon!
All my best,
– Holly Amatangelo
All my life I have been on the go. It's just how I live my life and want to continue living it this way. I started playing softball when I was four years old. The position I went with from age six to 22 was catcher. I loved it! I was always in the action…and always squatting up and down. I didn't have any problems with my knees until I stopped softball and started to run long distance. I had knee pain when I was doing menial activities, such as stairs, squatting to talk to my students (I'm a teacher), etc. It wasn't any fun.
I decided I had to see a doctor. The first doctor I saw did a microfracture surgery and actually ended up making my knee worse. I ended up seeing Dr. Cole about a year later. We tried a few things and then ended up deciding I needed to have an ACI/AMZ. It was a rough few weeks after the surgery, but Dr. Cole, Natalie, and Kyle were there for me every step of the way. It was comforting to know that they would answer every question or concern I had within minutes of sending an email.
It has been a year since my ACI/AMZ and I couldn't be happier that I had this procedure done. I am back to running. I joined a run club and ran a 5K. I will also be participating in a slow pitch softball league in the spring. I have hopes to be pregnant in the next year and feel confident that this procedure has aided in all areas of my active life. I am no longer worried if I will be able to chase my kids around or be in pain during pregnancy. Thank you Dr. Cole, Natalie, and Kyle for getting me where I am today!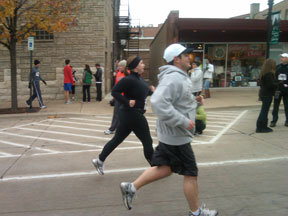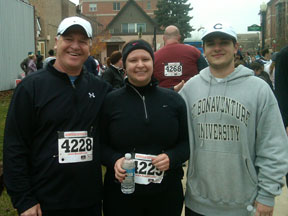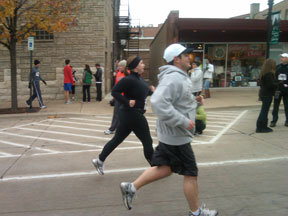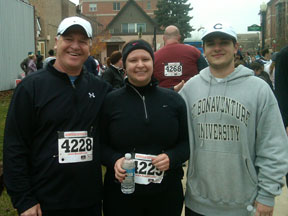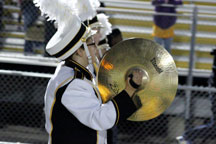 My name is Kaitlyn Biegelmann, and I had a meniscal transplant on July 7, 2010. Before my surgery I could hardly walk and was in constant pain. As a teen it was difficult to keep up with my friends. Since my surgery I have been able to run without much pain, and I can do the normal things that a teenager should do. I owe my successful recovery to Natalie. I emailed her weekly and she kept encouraging me when it hurt the most. I followed every one of Dr. Cole's post-surgical instructions. This year I was able to participate in my high school marching band.
It is important to me to continue living actively because I was given a new opportunity that I would not have had a few years ago. I need to make the most of my new meniscus, and continue to live life to the fullest and to live active.
– Kaitlyn Biegelmann
Eleven years ago, I hurt my shoulder in a freak accident. After two operations, eight years, and countless negative MRIs, I was still in pain all the time. It was then that I decided to go to Dr. Brian Cole. He concluded I needed a humeral head osteochondral allograft transplant. I finally had my surgery in August 2010. I won't lie, the surgery and rehab was the hardest I've been through. For the first few weeks all I could do was pendulums, 1,500 a day. After that, it was just slow. Through it all, I knew the hard work would all be worth it. It's been about nine months now since my surgery, and I couldn't be happier with the results. I have a full range of motion for the first time in years and am pain free.
One of the things that was hardest for me while my shoulder was injured was not being able to play tennis frequently. I'd still try and play, but I'd always end up in excruciating pain. I've started playing again this spring, and my shoulder feels great!
Through it all, Dr. Cole and his PAs, Kyle and Natalie, have been great. I remember when Dr. Cole first said I needed a graft. My mom was with me and asked him how many he had done. He said "about thirty" and seeing the shock on our faces he continued to say that was more than anyone else. I knew he'd do whatever it took to get me feeling better and back to an active life.
– Amanda Meyers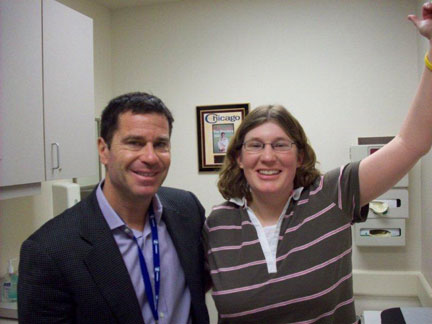 I was always active growing up but it wasn't until my early 20's that I discovered running. I started out as many beginning runners do, logging 1-2 miles at a time, increasing the miles over the years until I was eventually running 50-70 miles a week. Running became my constitution. As a twenty-something, my days were filled with working, running, sleeping and eating. I ran the local Chicago racing circuit, then marathons. I was happy and I felt terrific. In my 30's, as I married, held a full-time job and raised two kids, I continued running and, after all the swimming I did during my pregnancies, I started competing in triathlons too – still happy, still terrific.
But then after 25 years of competitive running and a dozen triathlons – not so terrific. The cartilage in my left knee was damaged. Agonizing pain, limping, swelling, and waking during the night from pain became typical. I depended on ibuprofen to get through each day. I was miserable, continuously in pain and unable to run–or be active at all. Even gardening became too painful. From appointments with foot doctors, diagnostic x-rays, purchasing better running shoes, MRIs, orthopaedic surgeons, arthroscopic debridement, Pilates, microfracture procedures, injections, prescription pain killers, and physical therapy, I was desperately seeking a solution that would enable me to get back to running. Feeling frustrated that nothing helped, I was determined to run again.
Finally, in early 2008 I was referred to Dr. Brian Cole. Dr. Cole gave me hope that I could regain my mobility with surgery. In November 2008, Doctor Cole's team performed an osteochondral allograft transplant (OAT) on my left knee. The surgery was immediately followed by 8 hours/day of continuous passive motion (CPM) and a full year of serious rehab. I learned to walk again after 12 weeks of no weight bearing. I swam laps when I couldn't put weight on my knee and lifted weights while sitting. I discovered creative ways to keep active during the long year of rehab.
In October 2010, two years after the surgery, my husband and I travelled to Italy's rugged Amalfi Coast. This trip would definitely test my new knee. On a day trip to the Isle of Capri, we decided to hike the Phoenician trail – an ancient walkway climbing over 1,000 feet to the island's summit. At the top, as we looked out over the deep blue Tyrrhenian Sea, I knew my knee had passed the test. It's been 2.5 years since my surgery and I am a completely pain free. I exercise vigorously every single day, swim with a strong kick, bike for hours at a time, hike miles up steep hills, and I even run an occasional 3.7 miles. Before surgery this never seemed possible.
I am happy and feel terrific. I have been given a second chance thanks to Doctor Cole and his team and I am forever grateful. I am "Mona 2.0."
– Mona Frisbie
As the one-year anniversary of my meniscal transplant approaches, I sit down and marvel how something as small as a meniscus can have a very BIG impact on your life.
It all started eleven years ago, on March 18, 1999. I was sitting on the floor in school doing a project with some of my classmates when I tried to get up. I could not open my knee. After a visit to the orthopedist, I was diagnosed with a meniscal tear. My knee was "locked" and surgery was the only option for me at that point.
Fast forward… surgery was done, and I thought I was done with this condition, but unfortunately God had some other plans for me. Two months after being discharged from physical therapy I re-tore my meniscus. Again the doctor said surgery was the only option, but I wasn't ready to go under the knife again. Two years, a new doctor, and many other nonoperative treatments later, I went under the knife again for my second menisectomy. This time around the surgery was considered "successful." For over five years I was pain free. Fast forward to 2007–sitting as a passenger in a car involved in a MVA, I reinjured my knee for the THIRD time!! With a bucket handle tear and my knee again in the "locked" position I had no option but to undergo a third menisectomy.
In 2009, with the beginning stages of arthritis forming and a failed third meniscectomy, my NY surgeon, Dr. David Menche, suggested that I may be a candidate for a meniscal transplant. So off I flew to Chicago to meet with Dr. Brian Cole and his team.
After consulting with Dr. Cole and his team, the final decision was made to start the process of finding a match for me. When the call came a few months later that a match had been found I was confronted with making the "real" decision. Do we proceed or not? After some back and forth, the surgical date was set. Still unsure if I had made the correct decision I boarded the flight to Chicago, knowing that recovery was supposed to be long and painful. But with the help of God I was proven wrong. My recovery was uneventful. I had minimal pain which was under control with the use of the "Game Ready" ice machine. (I did not take any painkillers throughout my entire recovery process.) Later the same day of surgery, I was walking (on crutches and braced) through the hotel hallways! It felt great!!
With the help of God and the constant support from my family; Dr. Brian Cole; Dr. David Menche (NY); PA's Kyle Pilz and Natalie Podboy; and the entire staff of Midwest Orthopaedics at RUSH and Metrosportsmed (NY), I was able to make a full recovery.
This ordeal has taught me not to take the "little" things for granted in life. Something so small as the meniscus can have a life-long effect on a person and his quality of life.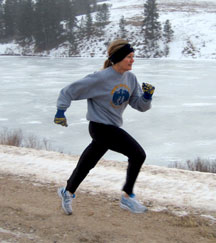 I grew up in central Montana where I learned to love outdoor activities, and I've always loved running. As a young girl I wore out three stick horses (a popular toy back in the 1960s) on the gravel roads surrounding our home near the foot of the Belt Mountains. I ran competitively in high school and college, and after graduating from college I returned to Lewistown where I teach science and coach cross country and track.
Running, hiking, hunting, fishing, skiing, golfing, coaching, and walking have always been important contributors to my quality of life.
Then in 2008, when I was 49, my left knee suddenly began to hurt after the most basic of daily activities. Until that time, I had been comfortably running several miles a day. However, as soon as I experienced the pain in my knee, I stopped running, had an MRI, and began physical therapy as suggested by my doctor.
After six months of continual pain, physical therapy and no improvement, I underwent arthroscopic surgery here in Lewistown to remove torn cartilage. My doctor was surprised to find that my knee was bone-on-bone in several places and told me that I would never run again.
By then, I had turned 50 and was advised that because of my age, my only option was knee replacement, but that I should try to wait until I was a little older to have the knee replacement. I very much wanted to get back to the quality of life that I enjoyed so much as soon as possible, so a knee replacement sometime in the distant future seemed like a poor solution to me.
After researching the possibilities, I found a doctor in Montana who did cartilage transplants, but he said that the amount of bone-on-bone in my knee was beyond his procedural ability. He referred me on to Dr. Cole at Rush in Chicago. In spite of my age, Dr. Cole determined that I would be a good candidate for a cartilage transplant and distal realignment.
The recovery was not easy, but I was able to begin coaching and teaching two weeks after the surgery. My recovery is progressing nicely on the timeline Dr. Cole predicted. My quality of life is also improving on the same schedule. Those first two years of going over the hill to the other side of 50 have been challenging, but it's been a new awakening for me because I am relishing each run, mountain hike, and walk in the countryside with my family.
I am so thankful to be pain free and I am grateful to Dr. Cole and his staff for making it possible.
– Suzie Flentie
I underwent a partial removal of my miniscus on 8/25/10. I can now do everything, including walking at 4 miles per hour, without any knee pain.
It is very important to attend all the therapy sessions prescribed by the doctor – I went to AthletiCo – and work hard at it. Also, use the weights and other tools (at home or in a club) and follow the therapy instructions given by the doctor. In my case, I also continued with my regular workout schedule at my health club, initially at a somewhat reduced level. I am back to normal now.
It has always been important to me to be LiveActive. I was 43 when I had a heart attack, from which I recovered completely. At age 65, I finally needed a bypass. I will soon be 70 and want to keep "moving young"!
– Leo Bruynseels
Hi, my name is John, and before I had the pleasure of meeting Dr. Cole and his team, I had five knee operations within a 20-year period. During those procedures the doctors would remove bone fragments that were causing my knee to lock up and drill small holes to increase the blood flow. Due to the loss of bone in my left knee, there was no other option except a partial knee replacement or osteochondral allograft of medial femoral condyle and HTO. So, because of my young age, and the fact that my knee would give out about five to ten times a day, and I was always in pain, I chose option two.
After waiting a short period of time, I got the call–the doctor had received a bone. I went in for the procedure knowing recovery would take a while. After I got home, I had a great support team in place: my parents and a wonderful girlfriend, who is now my beautiful wife. The pain was rough for about two or three weeks, but became more manageable as the weeks progressed. The day following surgery, I started the cmm machine and the ice machine (a life saver if you ask me)! The next day I was on both machines as often as I could. The cmm machine was tough for about three days following surgery, then it actually started to feel good. I started physical therapy about a week later. It was a tough schedule to keep, but I truly believe it is why I got 100% mobility back. When I left therapy I could bend my left knee one degree farther than my right! Truly a miracle. It took about three months before I was able to return to work and stand for a full eight-hour day.
Though the pain was unbearable at times, it was truly worth it. I now function with no knee pain–something I never thought would be possible in my lifetime.
I believe a good portion of my success was due to great support from family and friends, following the doctor's orders to the letter, and keeping a positive attitude no matter how far the light was from the end of the tunnel. But most of all, keeping a positive attitude was the key!
I hope and pray you have the same outcome.
– John
My name is Kim Howatt, and I had an AMZ/ACI December 2008. I was a very active kid growing up. Any sport any time. After a collegiate softball career, I continued to play competitively, until I was unable to deal with the knee instability. At 11 months post op, I was able to hike out to view the volcanic eruption on the Big Island of Hawaii. Currently, at 20 months post op, I can bike and walk many miles pain free. I traversed the cobblestone streets of Rome and the hills of Tuscany this past summer … all pain free. I am also playing softball again. Climbing up and down stairs now is laughable. Before it was a chore. Working out is challenging and fun again. What helped make this surgery a success? A great surgeon, a great therapist, and a lot of hard work. I am a very aggressive person when I work out, and I had to learn to dial my intensity down a notch. I had to learn patience. Slow, methodical rehab wins the race. I started working out with my trainer twice per week in my brace 10 days after surgery. While the sessions were very controlled, it felt good to do something active and "normal." I am extremely grateful for a second chance at being me. I don't yet know how much I can achieve because I am still improving each month, but I am living a life of sport once again, thanks to Dr. Cole.
Dr. Cole performed bilateral microfracture surgery along with bilateral AMZ and ACI procedures on my knees. He and his physician's assistants, Natalie Podboy and Kyle Pilz, have been very easy to talk to, have answered any questions that my family or I might have, and have been great people to be associated with. Prior to having surgery, I was unable to participate in sports fully but am now able to do basically all of the physical activities that I so choose. While recovering from surgery, having a positive mindset and an optimistic outlook expedites the recovery process. Being active has always taken a great part of my life as I have grown up playing, watching, and following numerous sports – most notably basketball, football, baseball, and golf – so being able to LiveActive again has given me more appreciation for being healthy and being able to participate in numerable sports.
I am thankful for Dr. Cole and his staff's procedures that they have performed on my knees and for their assistance throughout the process.
– Adam Verhasselt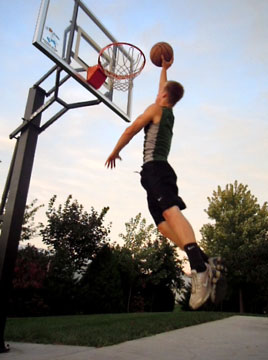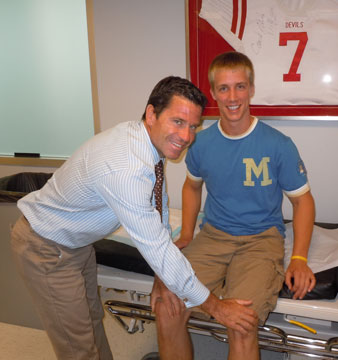 Your handy work on both my knees was put to great use a couple weeks ago in Park City, Utah, at the Deer Valley ski resort…
The great news is my left knee distal realignment and ACI (Autologous Chondrocyte Implantation) right knee distal realignment held up very well from the bunny hill all the way up to the black diamond runs. This is the first time in 22 years I've been able to downhill ski—nearly pain free. Again, many thanks, Brian. Your research and surgical skills changed the quality of my life for the better.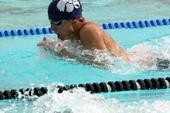 Justin, age 17, was diagnosed with chondrolysis of his right shoulder. He suffered from incredible pain which he had endured for over a year. He was not able to use his right arm to comb his hair, put on a shirt; normal activities of daily living became a challenge. He had interrupted sleep every night from the pain he experienced. He had been a competitive swimmer since the age of seven and he was not able to participate in the sport he loved and had trained so hard for.
In November 2008, Justin had a humeral head transplant. The surgery was performed by Dr. Brian Cole and his team. We, as a family, were so confident in Dr. Cole, and knew that whatever decision he made, it was going to be the best decision for Justin. The day after surgery Justin knew that his shoulder was different.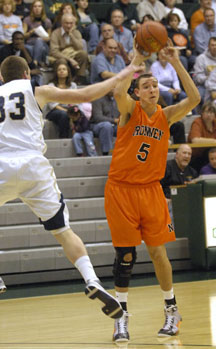 Normal Community High School standout basketball player Kyle Dierkes returned to the court November 24, 2009, making a full comeback from a serious knee injury. Kyle, who missed all of last season with the injury, scored 12 points in limited action due to foul trouble.
A mere nine months after undergoing a meniscus and osteochondral allograft procedure on his injured right knee, Kyle has been practicing without any visible limitation or favoring of his right leg. He is still working his way back into basketball shape, but has been involved with all contact and post drills in addition to scrimmages. He is once again drawing attention from college scouts.
"It's great to be playing on two legs instead of one," said Kyle.
Write a review
If you're interested in submitting a testimonial for Cartilage Restoration, Department of Orthopedics, Please use the form below to do so.
Thanks!
Fields marked (*) are required